Smart, supreme care, and simple design, the FSCR10432 from Whirlpool is the ideal washing machine for any homeowner who wishes to efficiently wash clothes and fabrics in an assortment of load sizes due to its 10kg capacity, the cycle can be completed in a short period of time, and in a way that is energy efficient. Built with intelligence by Whirpool, this incredible washing machine is ideal for any homeowner.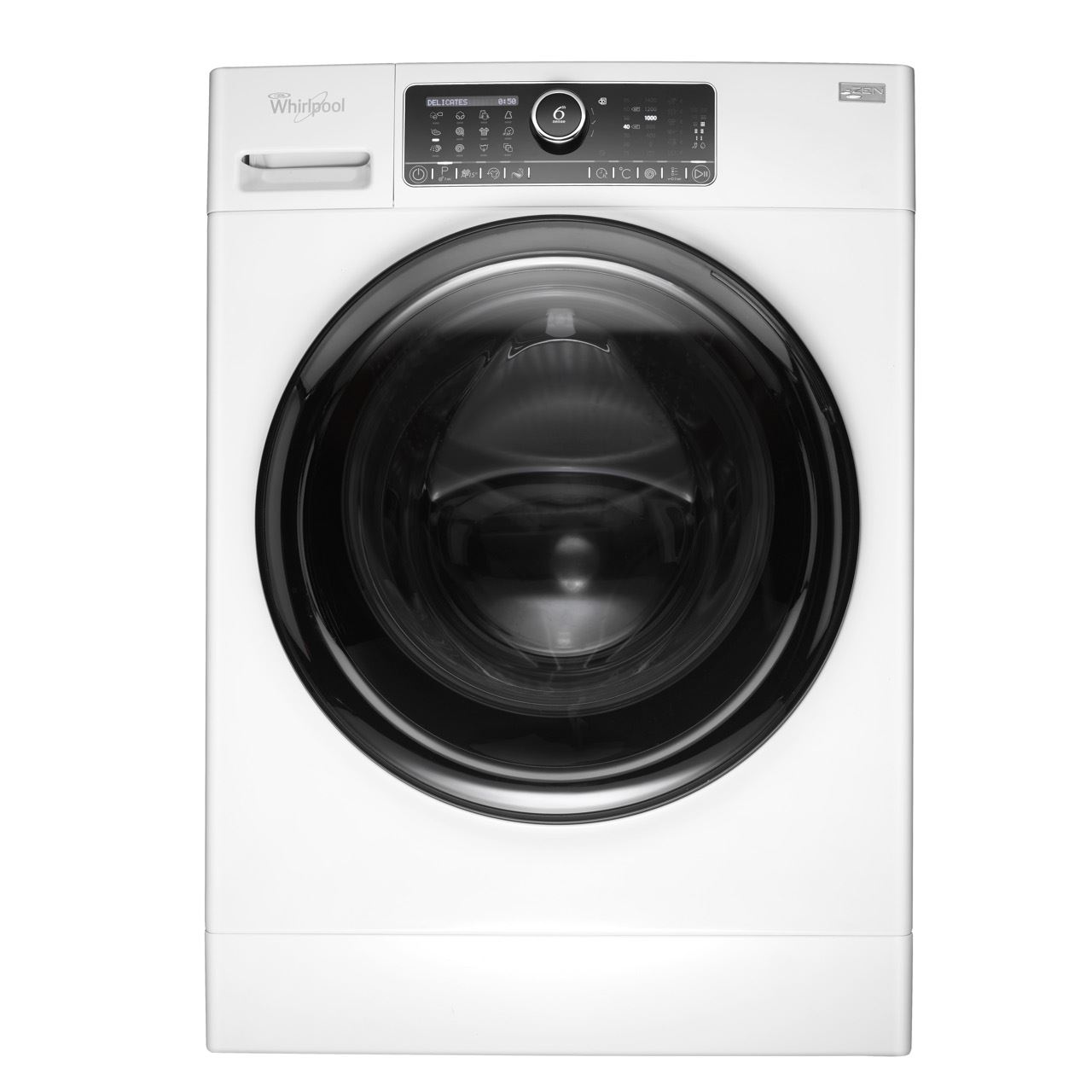 6th Sense Technology
One feature which makes this washing machine superior is its incredible 6th Sense Technology, which is an innovative technology that uses sensors to adapt resources according to the size and type of load for the purpose of saving energy, water, and time. This incredible technology produce up to 50% energy saving. This incredible technology is highly responsible for the FSCR10432's outstanding energy efficiency rating of A+++. This washing machine is truly efficient in every way it can be. Not only does it wash clothes quickly and save water, it also saves energy, which will significantly reduce your energy bills.
Zentechnology
What's worse than struggling to sleep due to a noisy washing machine? With Whirpool's state of the art Zentechnology, you can sleep in silence whilst your clothes dry, no matter the weight of the load. Zentechnology works as it replaces the traditional belt drive with a high-performance traction motor that directly rotates the drum of the machine, meaning less vibration, lower spin speed, and most importantly, more peace and quiet. For those who work early morning or families with young children, this washing machine ideal for you.
PrecisionClean
Many people's concerns with washing machines are that a new machine may potentially damage the items of clothing. The FSCR10432 is designed with a technology called PrecisionClean, which operates with powerful water jets focusing directly on the clothes dirt, not the fibre, providing incredible washing results.
To find out more about the Whirlpool FSCR10432 Washing Machine contact us at The Lighthouse Electrical, with flexible delivery options in the Bodmin area. Call us today on 01208 76612, or if you wish to find out more about the FSCR12441 Washing Machine visit our website for more information.