With a sleek and stylish appearance and a range of outstanding features, the LR97CAQ50B hood is guaranteed to perfectly integrate into your kitchen and effectively remove grease and odours from your space. All it takes is the push of a button, and the hood will begin to remove any potentially harmful airborne pollution, to make your space a nice place to be.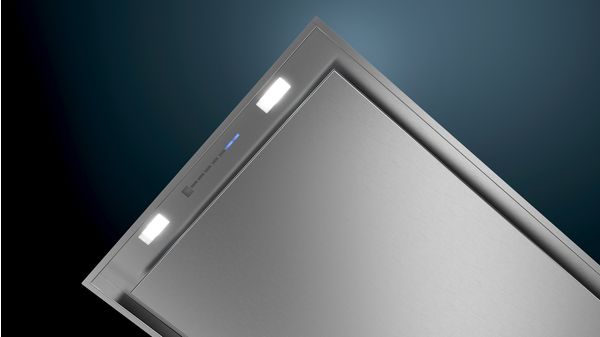 Never Intrudes
It's a fact, the kitchen is the heart of the home. It's a social space for entertaining and also for spending time with the family. So, when in operation, the LR97CAQ50B will only produce 56dB of noise thanks to its brilliantly silent motor. It'll create very little intrusion.
Keeping Your Family Healthy
Having a cooker hood has its benefits, but one of the most notable benefits of this appliance is the amount of potentially toxic pollutants and gasses it will remove from the air in your kitchen space. When cooking, steam, grease and smoke can all be released into the air and inhaled in by your family, with potentially dangerous side effects. What's more, a cooker hood will also remove smoke and steam from the air to make the space cooler and more usable.
Smart Features
The LR97CAQ50B also includes a range of smart features.
One of the main smart features is that the hood works with Amazon's Alexa. This hood is home assistant compatible, providing you have an existing Alexa-enabled speaker. All you need to do is open the Alexa app on your smartphone or tablet and you'll be able to connect this product. Then, you can control it with just the power of your voice!
The LR97CAQ50B also has 4 bright, long-lasting and efficient LED lights to provide you with optimum visibility whilst cooking. Having LED lights will use up to 90% less energy than a traditional incandescent bulb and each will use up to 90% less energy than a traditional incandescent bulb and each will last around 25-30 years.
Another smart feature is the cookConnect system, which allows you to adjust the power level and the light of your hood directly from a Wi-Fi enable hob.
Three speeds of extraction also allow you to tailor the intensity of the air extraction to whatever you're cooking. Two intensive settings also allow you to remove heavier odours. Cooking fish will create a much heavier odour than simply cooking vegetables so being able to tailor your extraction rate to the dish you're cooking will help keep bad odours from lingering in your kitchen air.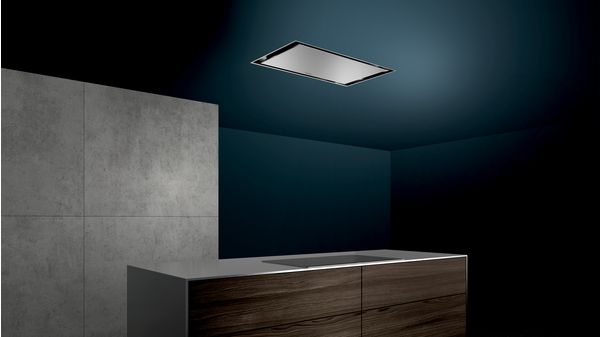 Environmentally Friendly
The LR97CAQ50B also has an excellent A energy rating to not only improve your energy bills but also reduce your impact on the environment. So, along with the significant health benefits it'll bring, the LR97CAQ50B hood will be a great addition to any home.
Selecting the best cooker hood for your home is just one piece of the puzzle, getting great customer service and delivery options in Bodmin. Here at The Lighthouse Electrical, you can get the excellent Siemens LR97CAQ50B Hood, with great customer service and pricing guaranteed. For more information, or to have your queries answered, be sure to visit our website or get in touch today.