Saving time after meal's means having a dishwasher that is exceptional inside and out. With the Hotpoint HSFO 3T223 W X UK dishwasher, you have innovative technology that not only ensures top performance but also efficiency on every cycle. At just 45cm in width, this slimline model is perfect for even the smallest kitchen, whilst still having 13 place settings meaning it's perfect for all but the largest families.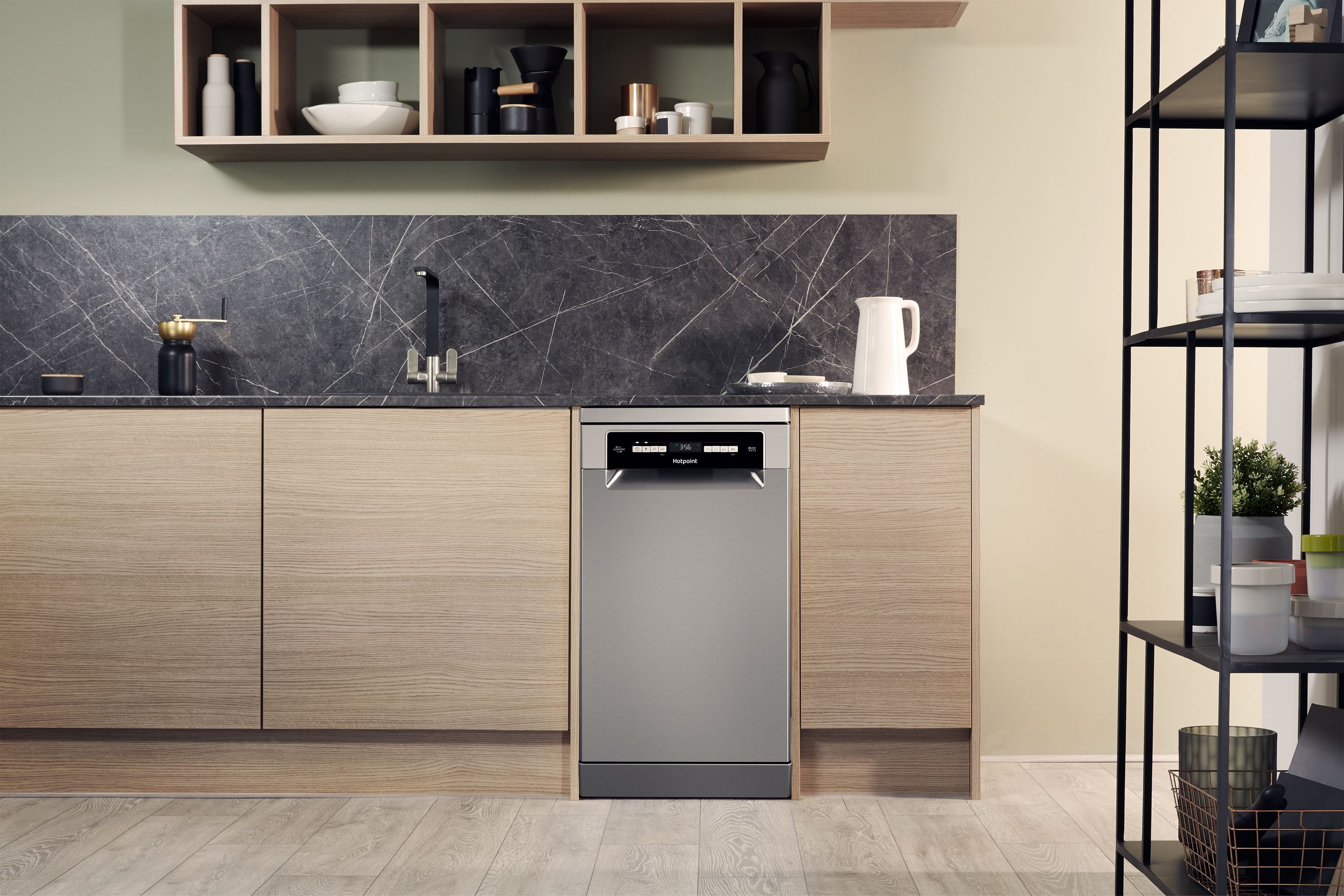 A common issue with other dishwashers is having cycles that are not capable of removing more stubborn grime, like baked-in food. The 3D Zone Wash means it uses the perfect combination of lower and upper spray jets with the variable speed motor to provide an ideal balance between performance and economy. Depending on your needs you can increase cleaning power by 40% or increase energy efficiency by 40%.

Loading the HSFO 3T223 W X UK is simple, with the 13 place settings adapted to your needs using Flexizone. The colour-coded elements allow for vertical and horizontal movements, meaning if you have large pots and pans that need washing they can fit easily for washing.

With an Energy Rating of A+++ this model is guaranteed to run not only with high performance but also maximum efficiency. Hotpoint's innovative variable speed motor reduced vibration and running noise, giving an operating noise level of just 43dB.
Order the Hotpoint HSFO 3T223 W X UK Dishwasher by phone, in store or online from The Lighthouse Electrical. We offer quick delivery and installation throughout Bodmin.